Pre-K (3 years) through Grade 8
Our Lady of Lourdes faith formation classes are held August through May in both English and Spanish language. Students may enroll any time throughout the school year.
Class Schedule: Sunday 9:00 am – 10:15 am [English]
Wednesday/Miércoles 6:45 – 8:00 pm [Spanish/Español]
Parent Handbook – English  Click Here      [Spanish]
English: Click here for 2019-2020 Religious Education Registration Form, Medical Release & Image Release – English Form
Click here for 2019-2020 Sunday Class Schedule 9:00 am – 10:15 am
Español: Haz click aquí para descargar  2019-2020 Planilla de inscripción, Formulario de información médica & Autorización de divulgación de imagenes
Haz click aquí para descargar  2019-2020 Calendario de actividades Miércoles 6:45 pm – 8:00 pm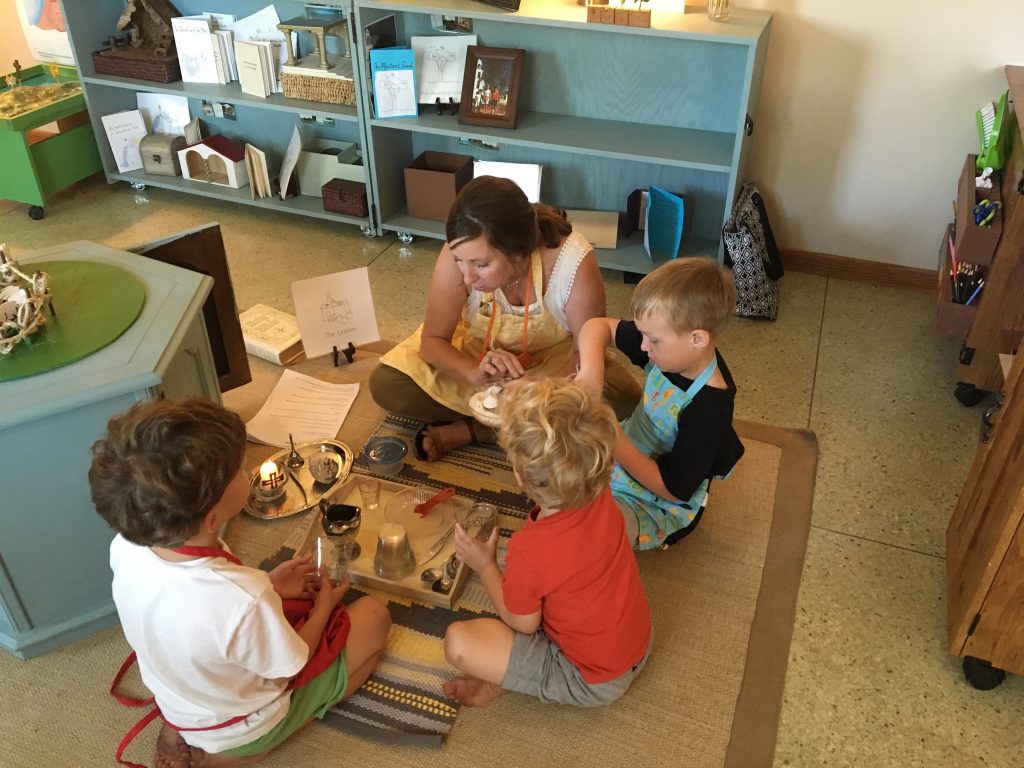 Catechesis of the Good Shepherd (CGS)
Level 1 – 3 Years to 6 years old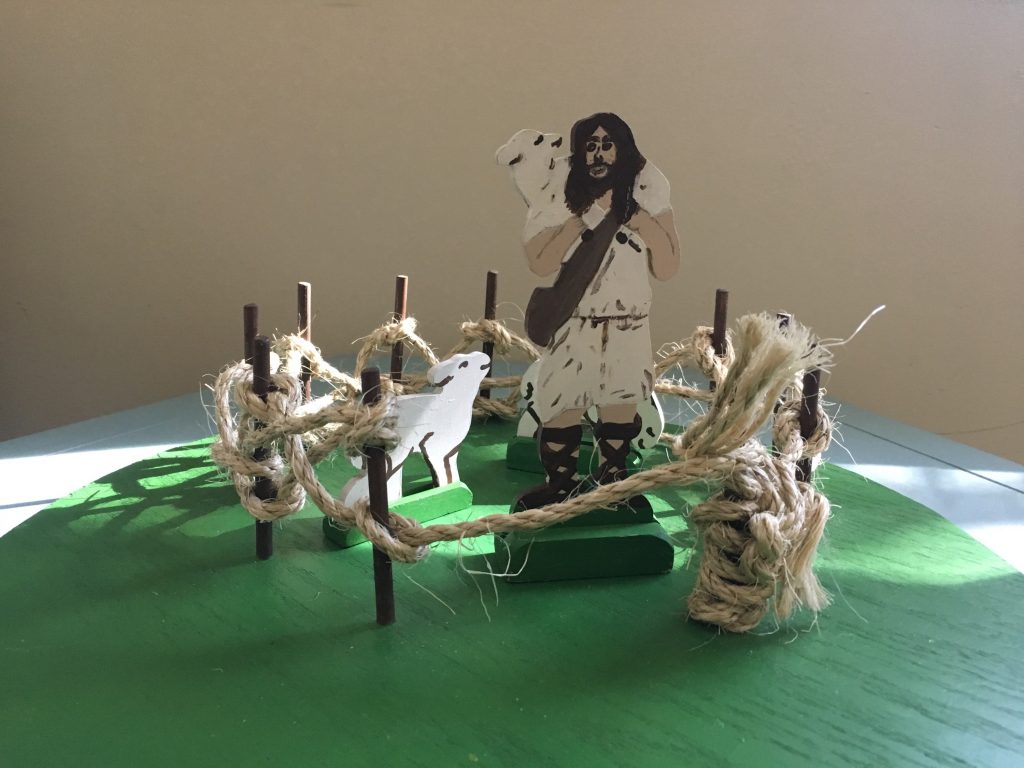 Catechesis of the Good Shepherd is a faith formation program that was designed in Rome, Italy in 1954 using Montessori principles of teaching. Children experience God through hands-on presentations in a specially prepared classroom called the atrium.
Sacrament of Reconciliation and First Communion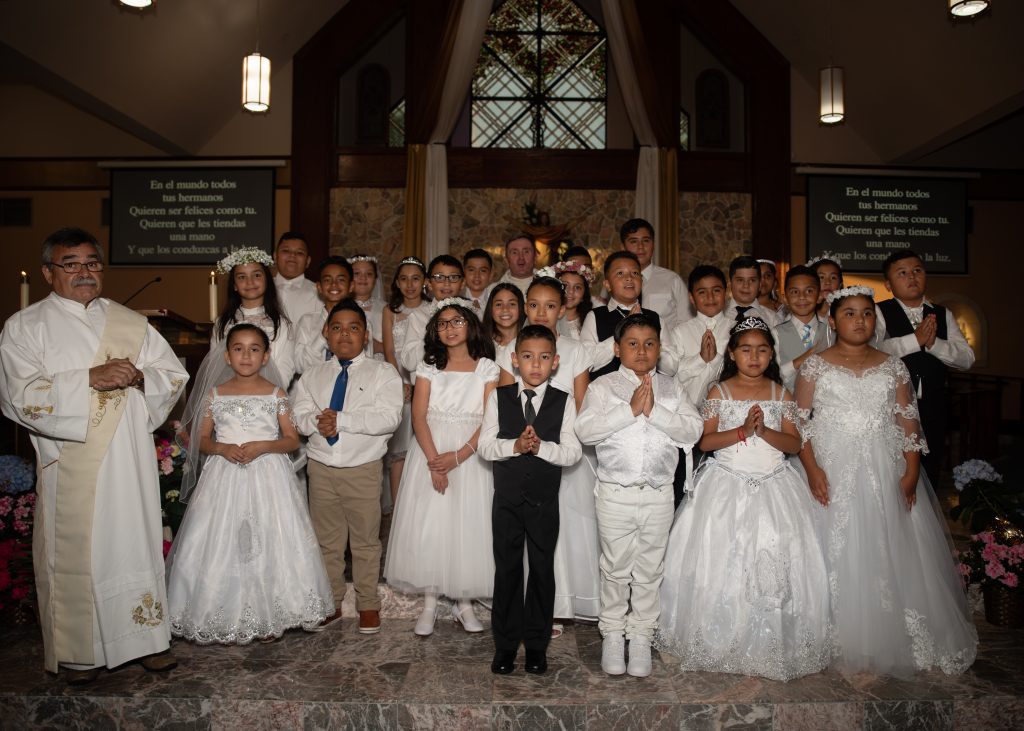 Children in Grade 2 and older along with their parent/guardian attend special family-centered sacramental preparation sessions in addition to enrollment at our school or Sunday/Wednesday religious education classes. At least one parent/guardian attends the preparation program with their child.
Click to download  First Communion Registration Form  – 2020 Reconciliation and First Communion Schedule
Haz click aquí para descargar Planilla de inscripción Primera Comunión  – 2020 Calendario de preparación para la Reconciliación y Primera Comunión
Vacation Bible School (VBS)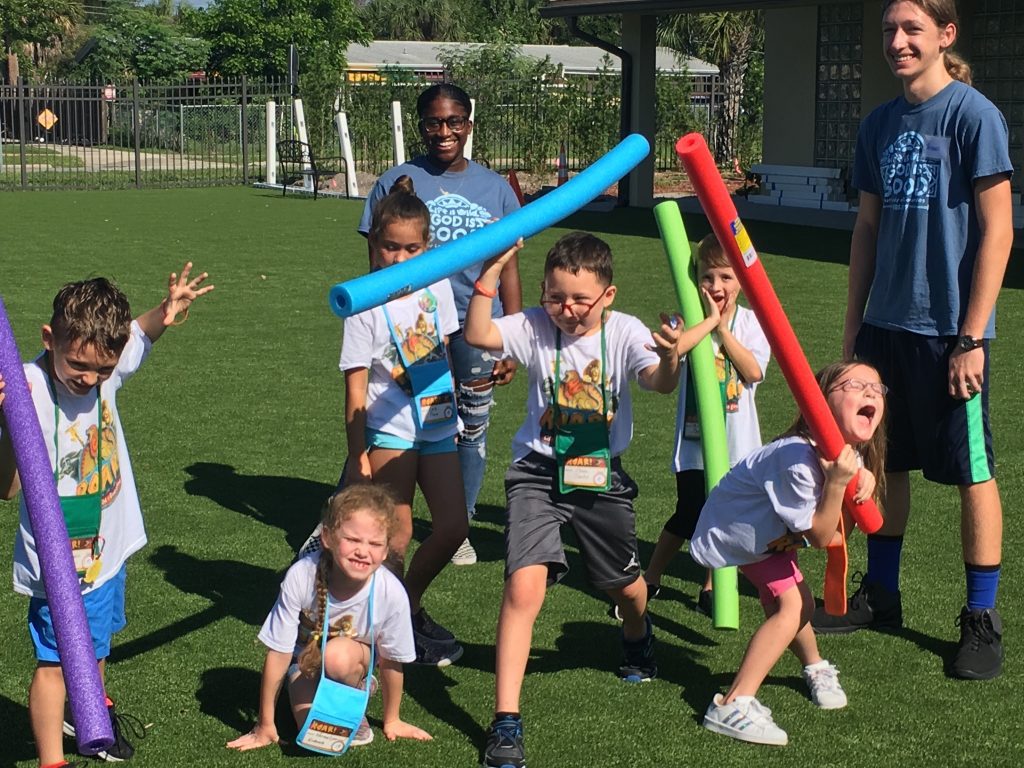 VBS is a week-long faith formation program for PreK-3 through Grade 6 that is scheduled in the month of June. Bible stories, songs, games, snacks, and lots of fun and interactive learning. Each year there is a different theme and we need many volunteers to make decorations and help with the program.
Volunteer Information
If you would like to volunteer with any of our religious education programs or have questions, please contact: Patty Taylor, Director of Religious Education (321) 723-3636 x20 Email: pattytaylor@ollmlb.org