Pre-K 3 Through 8th Grade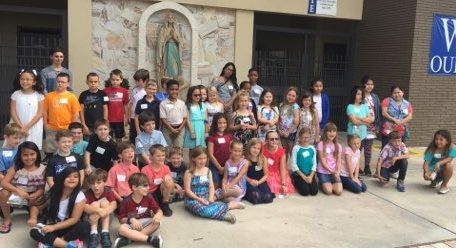 Parish Faith Formation Program – Classes begin September 9, 2018
Class Schedule: Sunday 9:00 am – 10:15 am [English]
Wednesday / Miércoles 6:45 pm – 8:00 pm [Spanish/ Español]
Catechesis of the Good Shepherd (CGS) –  (Level 1 – 3 Years to 6 years old)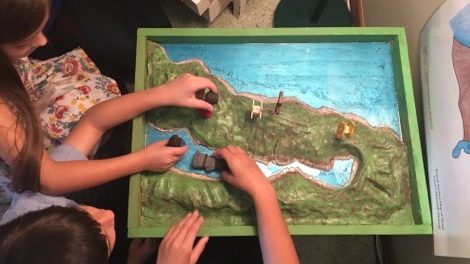 CGS is a faith formation program that was designed in Rome Italy in 1954 using Montessori principles of teaching. Children experience God through hands on presentations in a specially prepared classroom called the Atrium.Class size is limited to 12 students per session.
Click here to download 2018-2019 Registration Form English , Medical Release form and submit to the church office.
Class schedule is here:  Sunday RE Schedule 2018-2019.
Sacrament of Reconciliation and First Communion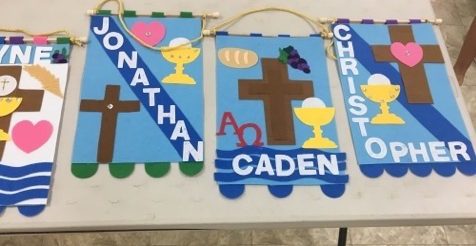 Children who are at least 7 years old will celebrate these very special sacraments with family catechesis.   At least one parent or guardian attends the sacramental preparation program with their child.
Each sacrament consists of four family sessions Tuesday evenings 6:30–8:00 pm.
Click Fillable Form First Communion to download registration form.   2018 – 2019 Sacrament Preparation Schedule
Contact, Patty Taylor, Director of Religious Education (321) 723-3636 extension 20
or pattytaylor@ollmlb.org