Weddings and Funerals / Bodas y Funerales
Our parish is sensitive to your sacramental needs.  If you would like to schedule a wedding or funeral at Our Lady of Lourdes, please contact Patti Eastwood at pattieastwood@ollmlb.org or call the office at 321.723.3636.
2019 Marriage Prep Handbook Legal
2019 Marriage Prep Handbook Legal Spanish
Nuestra parroquia está lista para ayudarle con sus necesidades sacramentales. Si desea programar una boda o un funeral en Our Lady of Lourdes, comuníquese con Patti Eastwood a pattieastwood@ollmlb.org o llame a la oficina al 321.723.3636. Para asistencia en español contacte a Antonio Mogollón 321.723.3636  antoniomogollon@ollmlb.org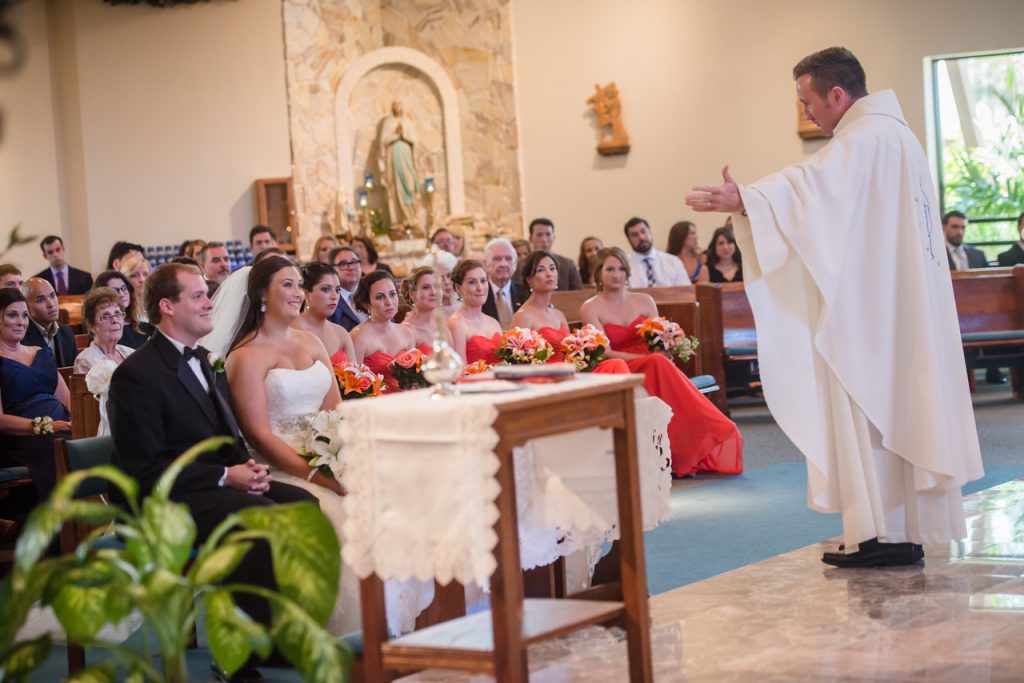 Baptisms, First Communion, and Reconciliation /  Bautismos, Primera Comunión y Reconciliación.
These wonderful milestones can happen at different times in a person's life.  Typically, we baptize as infants, receive Reconciliation and First Communion in second grade.  OLL will be happy to sit down and work with you on your child's needs.  To start the formation, please contact Patty Taylor at pattytaylor@ollmlb.org or 321-723-3636.
Estos hermosos sacramentos pueden recibirse en diferentes momentos en la vida de una persona. Por lo general, somos bautizados cuando estamos bebés y recibimos la Reconciliación y Primera Comunión en segundo grado de la escuela primaria. En nuestra parroquia estamos listos y llenos de alegría para empezar a trabajar con usted en las necesidades de su hijo. Para mayor información o preguntas, puede comunicarse con Patty Taylor vía correo electronico pattytaylor@ollmlb.org o al 321-723-3636, Para asistencia en español contacte a Antonio Mogollón 321.723.3636 o al correo electronico antoniomogollon@ollmlb.org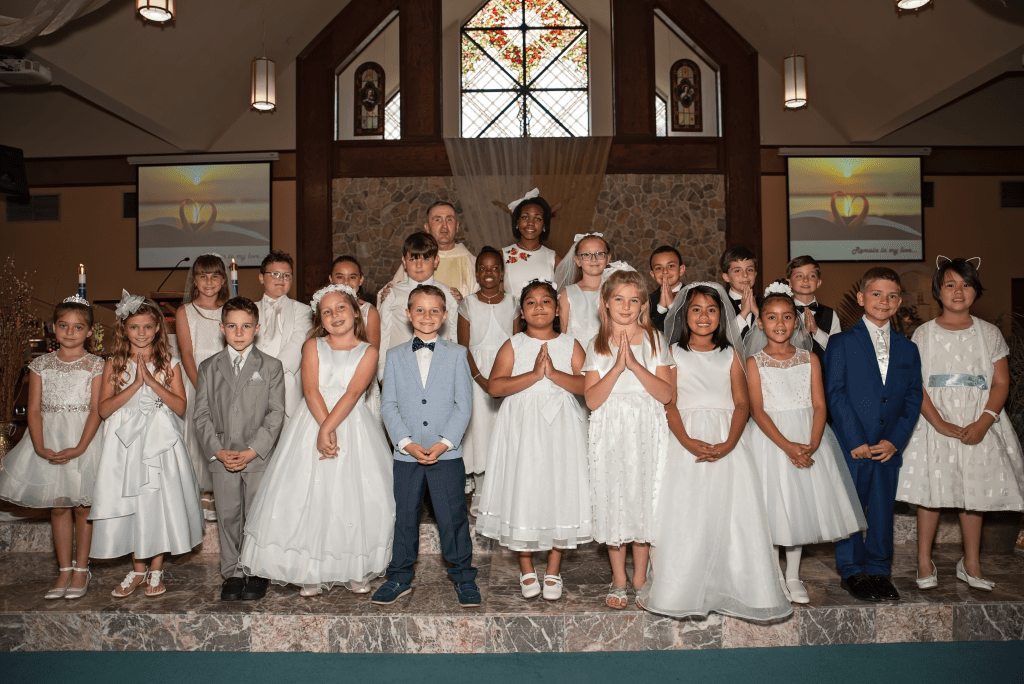 Confirmation / Confirmación
Is when a person completes the Sacraments of Initiation and fully joins the Catholic church.  We typically confirm students in grades 9-12th.  .  All of the information and registration can be found here.  Contact the parish office for information.
Es con la confirmación cuando una persona completa los Sacramentos de Iniciación y se une plenamente a la iglesia Católica. Por lo general, confirmamos a los estudiantes que están cursando los grados 9-12 . Toda la información y el registro se pueden encontrar haciendo click aquí. O contactando a la oficina de la parroquia  al 321-723-3636 para más información.