News & Events:
On Monday, January 28 we will have an open house. Come see our school and learn about the different scholarship plans. Open House hours are from 9am to 2pm and 5pm to 7pm. El lunes …

Read More »

MODESTY is the virtue by which we think, speak, act, and dress in ways that show respect for ourselves and others. 1 Corinthians 6:19 – Do you not know that your body is a temple …

Read More »

Financial Peace University is open now for registration at this link https://fpu.com/1077876 classes will start Monday, January 14, 2019 6:00 PM in the parish hall.

Read More »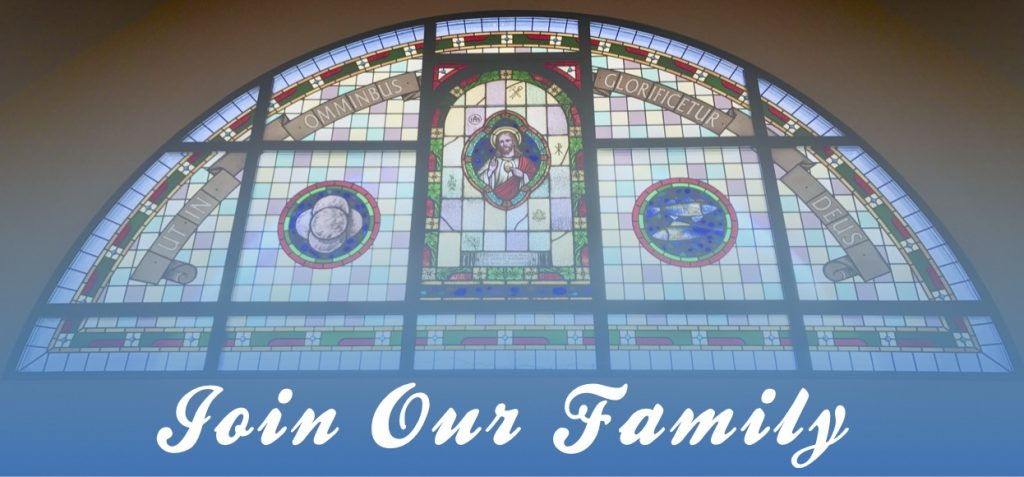 To register as a parishioner of Our Lady of Lourdes Community, please click here: FamilyRegistrationForm
Current Parishioners, stay in touch with OLL:
Mass Times
Celebration of the Most Holy Eucharist
Daily:
7:30 am Rosary
8:15am Monday – Friday
Saturday Vigil Mass:
4:00pm and 6:00pm (Spanish)
Sunday Mass:
8:00am, 10:30am and 6:00pm
Reconciliation:
Saturday from 3:00pm-3:30pm. Or by appointment, please call (321)723-3636 to schedule.
Adoration of the Blessed Sacrament
 9:00 am to 12:00 pm – 5:00pm to 6:00 pm Wednesdays in the Church.
Anointing of the Sick:
Before and after masses, and by appointment. Call the office for info (321)723-3636.
Mission Statement
"Our Lady of Lourdes is a diverse Catholic community centered in the Eucharist striving to live the virtues that embody the Kingdom of God."
Sign-up for OLL Parish E-News