News & Events:
May, 2019 Blessings to all! I think May can be referred to as the busiest month with so many happenings in our parish life. We just celebrated First Holy Communion with 58 students and their …

Read More »

Loyalty means being dependable and true to someone or something. Wherever you go I will go, wherever you lodge I will lodge, your people shall be my people, and your God my God. – Ruth …

Read More »

Congratulations to Fr. Bill Hanley who celebrated the 50th Anniversary of here at Our Lady of Lourdes on Saturday, May 18.

Read More »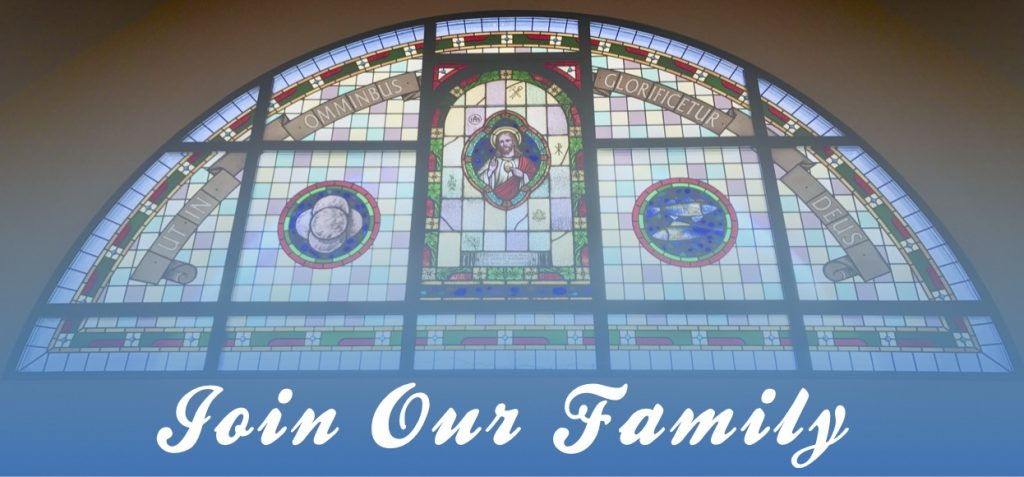 To register as a parishioner of Our Lady of Lourdes Community, please click here: FamilyRegistrationForm
Current Parishioners, stay in touch with OLL:
Mass Times
Celebration of the Most Holy Eucharist
Daily:
7:30 am Rosary
8:15am Monday – Friday
Saturday Vigil Mass:
4:00pm and 6:00pm (Spanish)
Sunday Mass:
8:00am, 10:30am and 6:00pm
Reconciliation:
Saturday from 3:00pm-3:30pm. Or by appointment, please call (321)723-3636 to schedule.
Adoration of the Blessed Sacrament
 9:00 am to 12:00 pm – 5:00pm to 6:00 pm Wednesdays in the Church.
Anointing of the Sick:
Before and after masses, and by appointment. Call the office for info (321)723-3636.
Mission Statement
"Our Lady of Lourdes is a diverse Catholic community centered in the Eucharist striving to live the virtues that embody the Kingdom of God."
Sign-up for OLL Parish E-News