Please click here to fill the Registration Form
Father Tom,  pray for the needs of parishioners everyday. Let us know if we can pray for you. If you would like to submit a prayer request, please send an email to prayers@ollmlb.org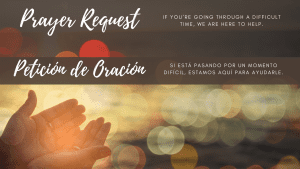 El padre Tom,  ora por las necesidades de los feligreses todos los días. Háganos saber si podemos orar por usted. Si desea enviar una solicitud de oración, envíe un correo electrónico a prayers@ollmlb.org 
Mass Times
Celebration of the Most Holy Eucharist
Daily Mass:
12:05 pm Monday – Friday
8:30 am Church is open for Pray
Saturday Vigil Mass:
 4:00pm (English) and 6:00pm (Spanish)
Sunday Mass:
  8:00 am, 10:30 am, 5:00 pm
Reconciliation:
Wednesday 11:00 am – 11:45 am
Saturday 3:00pm – 3:45pm or by appointment, please call (321)723-3636 to schedule.
Adoration of the Blessed Sacrament
Wednesdays following the 12:05 p.m.  Mass until 5:30 p.m.
Anointing of the Sick:
Before and after masses, and by appointment. Call the office for info (321)723-3636.
Mission Statement
"Our Lady of Lourdes is a diverse Catholic community centered in the Eucharist striving to live the virtues that embody the Kingdom of God."
Sign-up for OLL Parish E-News